@Captain Axxess
and anyone reading this.
Nice surprise with the data / pricing adjustments !
Had previously set my SIM to cancel end of November, but have now decided to not only stay but up the package & probably increase it next month again.
Thought it was only Afrihost that had received the improvements, but Axxess' just took a bit longer to implement, it seems.
I like the fact that the data now correlates back to what Telkom provide / provided for their LTE prepaid, so I should get the amount ordered - as a reminder, once ordered 50 + 50 but got 40 + 40 (as that was also then Telkom's standard offering), so had to 'fight' for the extra 10 + 10 for 2 weeks, eventually added as Top Up's by a supervisor.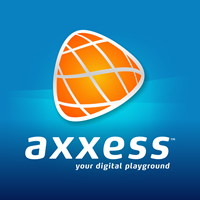 Get Capped & Uncapped LTE at affordable prices. Month to Month Billing. No contracts or Credit Checks.
www.axxess.co.za
Telkom LTE via Axxess - 22nd Oct 2021 :
20 + 20 = R 159
40 + 40 = R 219
60 + 60 = R 299
90 + 90 = R 399
130 + 130 = R 519
180 + 180 = R 699
300 + 300 = R 899
Telkom LTE via Axxess - 25th Dec 2020 (pricing until very recently, when last checked, before today) :
10 + 10 = R99
30 + 30 = R199
50 + 50 = R299
70 + 70 = R399
90 + 90 = R499
120 + 120 = R699
220 + 220 = R999
Last edited: