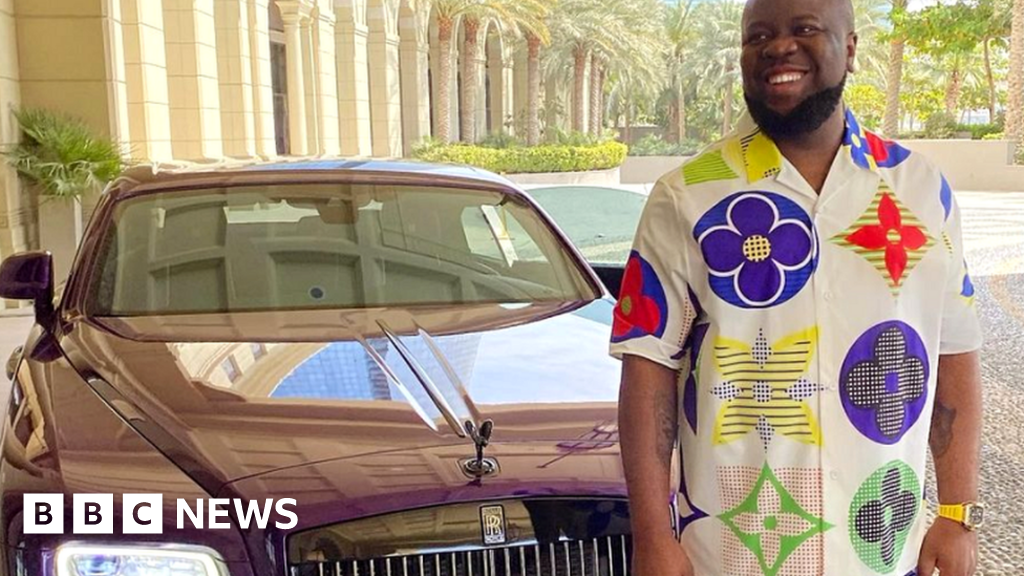 How Nigerian Ramon Abbas went from a romance scammer to a so-called "Billionaire Gucci Master".
Hushpuppi - the Instagram influencer and international fraudster​
Ramon Abbas - known to his 2.5 million Instagram followers as Hushpuppi - is considered by the FBI to be one of the world's most high-profile fraudsters and faces a prison sentence of up to 20 years in the US after pleading guilty to money laundering.
The BBC has used newly available court documents to uncover the man behind cyber heists that have cost his victims millions, from his humble beginnings as a "Yahoo Boy" hustler in Nigeria to a so-called "Billionaire Gucci Master" living a life of luxury in Dubai before his arrest last year.
The 37-year-old began his career in Oworonshoki, a poor coastal area in the north-east of Lagos, Nigeria's commercial capital.