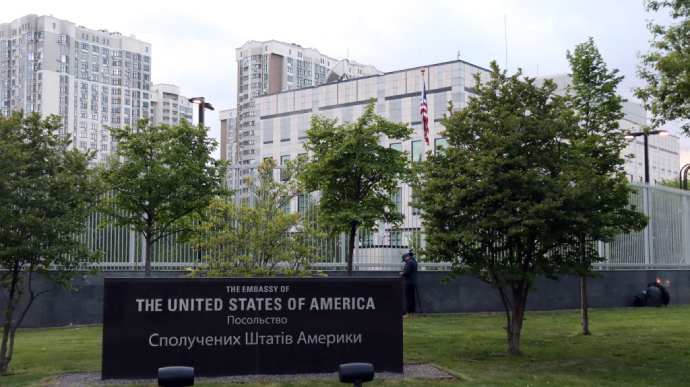 Denys Karlovsky — Thursday, 23 June 2022, 20:38
www.pravda.com.ua
Yury Shvytkin, Russian State Duma deputy and Deputy Chairman of the Committee on National Defence, has said that Russia should launch a missile strike on the US embassy building in Kyiv in response to the supply of HIMARS launchers to the Armed Forces of Ukraine.
Source:
Shvytkin in a comment to the Russian media outlet "
Lenta.ru
"
Quote from Shvytkin
: "This (supply of HIMARS – UP) once again highlights the step-by-step movement towards World War III by the United States. It should be understood that we must react harshly. In my opinion, the reaction today should also apply to those countries that supply weapons (to Ukraine – UP).
And this isn't just about destroying infrastructure or anything, but I think the main decision-making centre is the US embassy. I think that sooner or later it will become a target for the Russian Armed Forces, the national police of the "DPR" and "LPR".
My position is that the government quarter in Kyiv should be destroyed, the relevant locations should be destroyed. Yes, this work is being done by the Ministry of Defence (of Russia – UP) but it is necessary to launch more massive strikes.
We will not simply look at this outrage. When they hit one cheek, we won't turn the other."
Details:
Shvytkin is most concerned that when using the HIMARS installation as an operational-tactical missile system, its range will be more than 195 kilometres. In his opinion, the Ukrainian military-political leadership will use these systems to strike the territory of the Russian Federation.
According to American journalists, the US government has decided to provide only the type of ammunition which allows the use of HIMARS as multiple rocket launchers with a range of about 80 km.
At the same time, the Russian deputy boasted that the Russian army allegedly has plenty of air defence resources and electronic warfare equipment that can interfere with American launchers.
Note
: Himars (High-Mobility Artillery Rocket System) is a modern, multifunctional complex on a wheeled chassis. The U.S. Army used them during the 2003 Iraq military campaign and the Gulf War.
Background: