Has anyone's dog here had a mouth wart, like this (below is a pic from the net, but looks the same)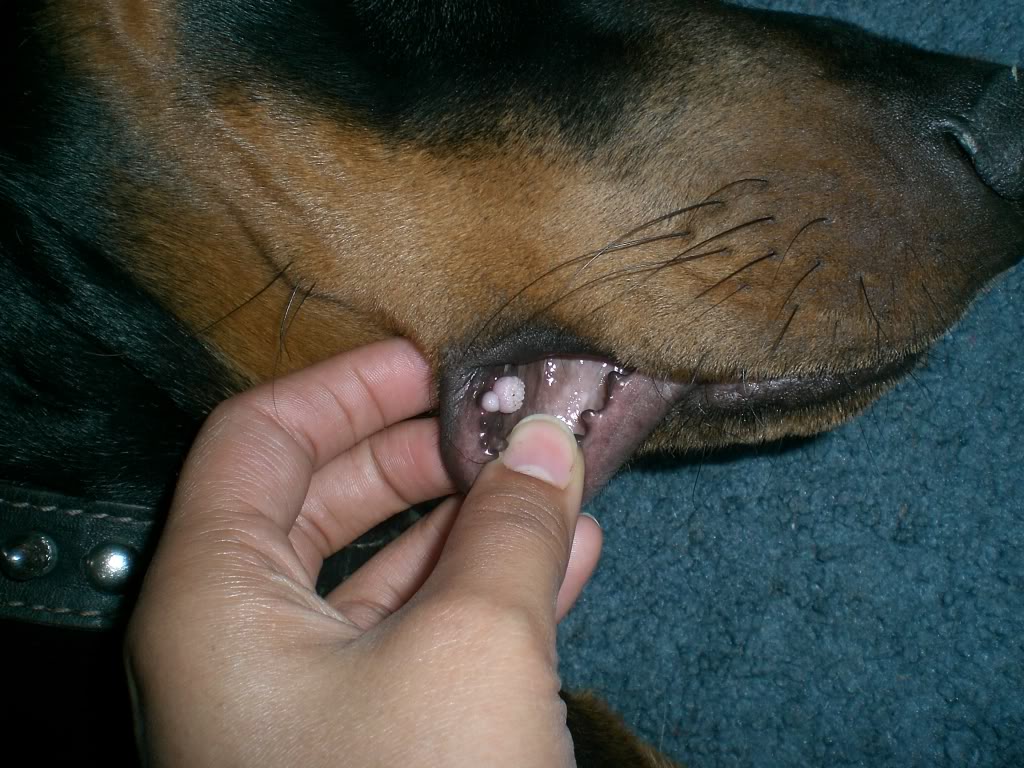 If yes did you treat it, or let it go away on it's own? Seen some horrific pics on the net of dogs with serious amounts of these things - just hope the one that our girl has doesn't become a whole mouthful of them.
Strangely enough, last week when we took Bentley to be spayed there was a couple there with their dog and we started chatting. They were there to have a wart in their loved ones mouth checked out also .