Joined

Feb 20, 2015
Messages

143
Union says nationwide strike underway as protest against Eskom proposal gains momentum
By
David McKay
- February 13, 2019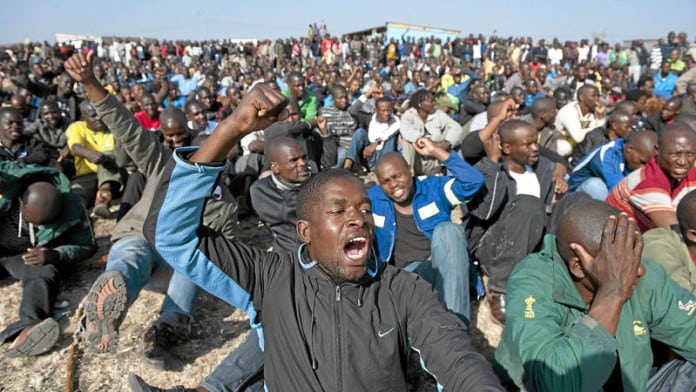 A NATIONWIDE
strike by South Africa's largest labour organisation, the Congress of South African Trade Unions (COSATU) had begun on Wednesday that included employees of Eskom, the state-owned power utility.
"The national shutdown is under way,"
COSATU spokesman Sizwe Pamla told Bloomberg News
. "Workers from all sectors of the economy in the private sector and public service are on board and we will be marching to the legislature and the Chamber of Mines."
The National Union of Mineworkers (NUM), an affiliate of the COSATU that represents workers from the mining, energy and construction industries, is expecting more than 100,000 people to take part in the strikes, said NUM spokesman Luphert Chilwane.
"I can tell you that the Eskom workers are very angry, so we are expecting thousands of them to take part in the strike," said Chilwane. "Our expectations is that our members will come out in numbers because the NUM is the union most affected by the job losses."
Link To Full Article