Joined

May 25, 2011
Messages

19,143
Gotta? Really, Unhappy? That's the best you have? You know what Google is really good for? Fixing spelling mistakes. Grammerly is also another option, but I suspect it will be a bit too expensive for you.
Yeah google is also good for showing you up
For all those people that find it more convenient to bother you with their question than to google it for themselves.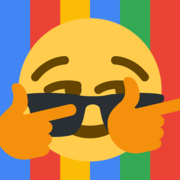 letmegooglethat.com