I haven't seen a thread about aggregating the latest specials for new / demo and used cars of late. I'm in the market to replace a car going out of motorplan in a couple months and have been browsing.
I thought I'd list them here:
Merc: Up to 3 months installments covered:
It's easy to find your ideal Mercedes-Benz model in the Online Store. Choose from over 400 new vehicles.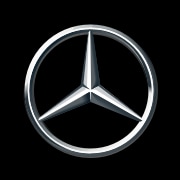 www.mercedes-benz.co.za
​
2. BMW: Nothing offered officially but I was told that they can match the 3 months installments offered by Merc, and they offer up to R45k trade assist if you're settlement value is less than the trade value.​
​
​
4. Ford - Mustang: I saw an advert for R100k cashback if you got the Mustang 5l financed through Ford Credit. Can't locate it anymore.​
​
​
Anyway that's it for my searches. Please feel free to add and I'll try update the list...