Shouldn't be surprised. BLM co-founders have openly admited they're Marxists with links to domestic terrorists
Eric Mann, who mentored Cullors for over a decade in community organizing, was a

member

of radical-left militant groups: Students for a Democratic Society and the Weather Underground, which

bombed

government buildings and police stations in the 1960s and 1970s.

In a newly resurfaced video from 2015, Black Lives Matter co-founder Patrisse Cullors reveals that she and her fellow BLM founders are "trained Marxists."

In the video, Cullors is

interviewed

by Jared Ball of the Real News Network and discusses the direction of the BLM movement."The first thing, I think, is that we actually do have an ideological frame. Myself and Alicia in particular are trained organizers," she said. "We are trained Marxists. We are super-versed on, sort of, ideological theories. And I think that what we really tried to do is build a movement that could be utilized by many, many black folk."
In previous interviews in 2018, while promoting her then-new book titled, "When They Call You a Terrorist: A Black Lives Matter Memoir," Cullors describes her introduction to and affinity for Marxist ideology.

In an

interview

with Democracy Now!, Cullors describes how she became a trained organizer with the Labor/Community Strategy Center,

calling it her "first political home" and the center's director, Eric Mann, her personal mentor.
Eric Mann being a domestic commie terrorist naturally....
Mann, an avowed communist revolutionary, was the New England

coordinator

for Students for a Democratic Society (SDS) in 1968. The following year, a more radical wing splintered from the SDS, led by Bill Ayers and Bernadine Dohrn, calling for violent "direct action" over civil disobedience.

The splintered faction became known as the Weather Underground, with the stated goal of overthrowing the U.S. government. As a result, the FBI

classified

the organization as a domestic terrorist group in 1969.

Mann led a group of fellow Weathermen who launched their own violent direct action at the Harvard University Center for International Affairs

.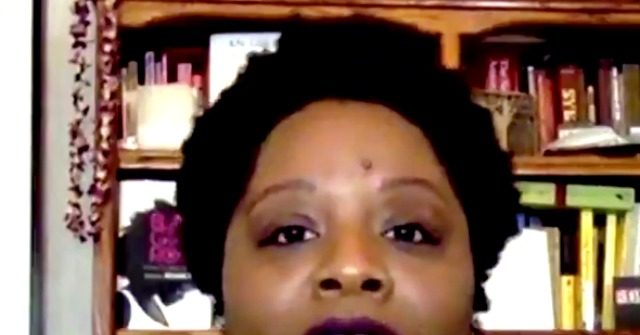 The co-founder of the Black Lives Matter movement was the protégé of a communist-supporting domestic terrorist for over a decade.
www.breitbart.com