Does anyone have the ADT smarthome solution?
Below is ADT's secure connect option which is based on a DSC Neo panel:
Connect Your Home To Your Smartphone using our Secure Connect Services and dim lighting, switch off appliances, control blinds & more with your device
www.adt.co.za
Below on Amazon USA (none that I could find on UK) is an ADT Samsung Smartthings kit:
Samsung SmartThings ADT Wireless Home Security Starter Kit with DIY Smart Alarm System Hub, Door and Window Sensors, and Motion Detector - Alexa Compatible (Zigbee, Z-Wave, IP Network Protocols)
https://www.amazon.com/dp/B077JRBSSZ/ref=cm_sw_r_cp_apa_i_9Ca.DbCKCY8CS
and same item locally: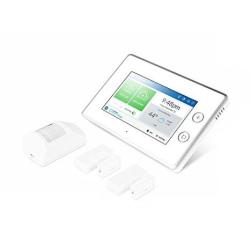 Samsung Smartthings Adt Home Security Starter Kit Prices | Shop Deals Online | PriceCheck
www.pricecheck.co.za
I was wondering if ADT secureconnect based on the ADT Samsung Smartthings kit or is the DSC Neo panel something else?
So my questions are:
1. Does anyone have the ADT secureconnect smart home automation product?
2. If yes, would you recommend it?
3. If yes, why?
4. Is the ADT secureconnect product the same as the USA ADT Samsung Smartthings kit?
5. If not, what kit does the ADT secureconnect system use?
Thanks