Joined

Jul 12, 2006
Messages

484
How on earth do we not have a thread like this?!
Anyway, I've made some amazing changes to my phone's configuration. I'm really happy with it now. Very very simple, but I LOVE how clean it looks.
What I've done is Keep my usual dock layout (Phone, Messages, App Drawer, Gmail, Browser), but replaced the icons with a transparent block, which essentially removes icons altogether. Sure, the icons are there, but they're invisible. I know my layout well, though, so I don't need to see the icons. This leaves me with an incredibly clean looking interface, that's still very functional
Here's the dock I always used to use:
Well, it's still there, it's just invisible
Look at this. This is my main home screen:
There's a dock there at the bottom!
Here it is with some notifications: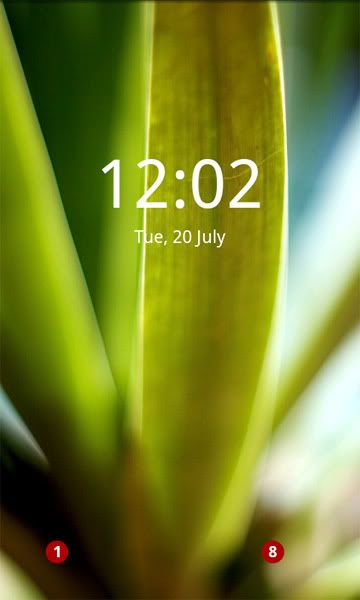 Screen to the left. This is my "system" screen. All my wireless, brightness, etc stuff is here: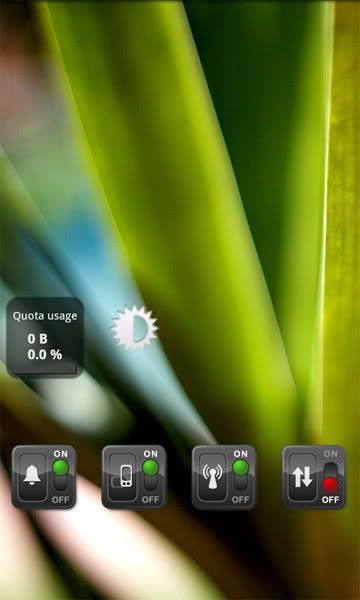 Screen to the right - Just a facebook Widget, really. The icons along the bottom are also a dock on LauncherPro, that link to various social bookmarks/apps I use regularly.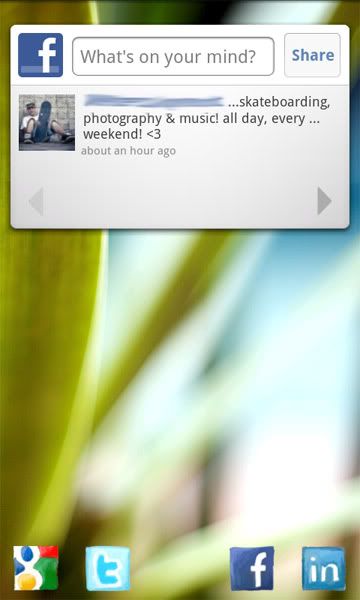 I'm really really happy with this configuration. I love how clean it is