Well the title might seem "exclusive" to Xbox 360 orientated but it's basically just the list of games I'm looking forward to playing on my console so here goes...
Fallout - New Vegas
Not much as known about this title but if it's even close to Fallout 3 I'm sold. According to the developers the title will be similar to Fallout 3 so it's safe to bet that I'll be enjoying the same open-world exploration and RPG elements all over again. I'm also really looking forward to the Fallout 3 GOTY edition that will include all five of the expansion packs released slated for next month.
Final Fantasy XIII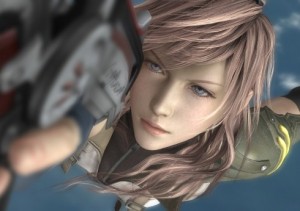 Still far away but I firmly believe it's going to be worth it. I've really been missing turn-based RPG's lately and Square has been pushing out some pretty "average" next gen RPG titles the last two years so this one will hopefully return them to their roots. The trailers and gameplay videos looks amazing ...to my wallet.
Magna Carta 2
Another JRPG that's really got me interested. By looking at the gameplay videos it seems to be a "Dungeon Siege" style real-time action JRPG and that's exactly what I'm looking for. I'm sure Namco Bandai won't dissapoint.
Bayonetta
I totally loved Devil May Cry 1 and 3 on the PS2 but was kinda disappointed with DMC 4. It missed all the dark elements that made DMC 1 so great and kinda felt more drama based. Bayonetta will hopefully bring me back that DMC atmosphere I so deeply miss.
Doom 4
Does this require any explanation? All we know about this game .... is pretty much nothing but if it provides the joy I had with Doom 3 then consider me sold!
The Elder Scrolls V
We all know it's in the works and will most likely devour most of our lives but this is one title I'm seriously requiring some info about. Just maybe a screenshot please....pretty please.
Other titles:
Marvel vs. Capcom 2
Shadow Complex
Marvel: Ultimate Alliance 2
Dragon Age: Origins
This is Vegas
Dungeon Hero
Arcania
Darksiders
P.S. I'm probably the only Xbox 360 gamer that doesn't give a rats ass about Gears, COD or Halo.
Last edited: